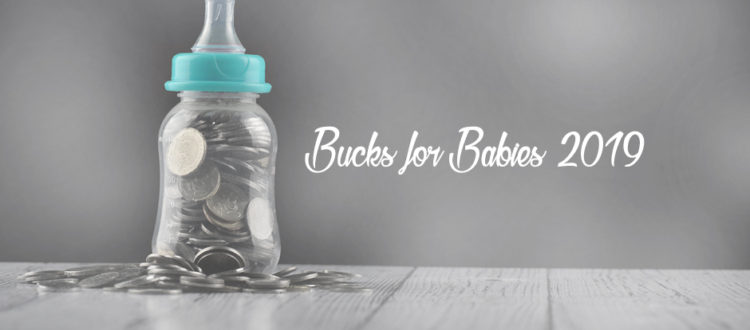 Donation Goal For This Project is
$20,000
Donate Now
It's that time of the year! You will soon see the empty baby bottles out in the community just waiting for you. Every dollar you contribute stays in our County to help  babies and toddlers. This event has been supporting families since 2002  and continues to be a primary source of program revenue. Help us fill those bottles this year and reach our goal of $20,000.
This is what we can do with your donation.
$20 =  a can of infant formula
$50 = 2 weeks of diapers for an infant
$75 = a convertible infant car seat
$100 =  1 counseling  session for a mom having maternal mental health concerns
If you'd like to contribute to the Bucks for Babies Campaign online, you may donate through any of the DONATE menu links or icons on our website.
Thank you!